"I like Cabernet."
"I like Merlot."
"I like Zinfandel."
These are typical responses to "What's your favorite type of wine?" Simple enough question with a simple enough seeming answer. You love Pinot Noir, for instance. You go to the wine store and head for the sign that says "Pinot Noir." You snag a bottle. You pay and head home. Pop. Pour. Drink. Easy peasy.
But how do you know that the pinot noir in your hypothetical glass is actually, you know, pinot noir? "It says so right there on the bottle," you might say. In reality, that Pinot juice in your glass may have some friends along. Very few wines, especially American wines, are made strictly from a single varietal. Instead, they're generally blends, with certain varietals being a greater percentage.
In the U.S., the Alcohol & Tobacco Tax and Trade Bureau of the Department of Treasury (that mouthful "acronyms down" to "TTB") monitors the blending of wines. For a U.S. wine to be labeled as a single varietal, at least 75% of the blend must be made up of that varietal. That said, up to a quarter of that glass of Shiraz you ordered might be made up of different grapes – white or red. If a wine has less than 75% of a single varietal, it's simply going to be labeled as "red wine," often with the percentages of the various grapes listed.
Now, there's nothing new about blending wine. If you've ever sampled Bordeaux (and if you haven't, what in tarnation's wrong with you?) – then you've gone to town on a blended wine. A bottle of red Bordeaux will be a blend of various percentages of primarily Cabernet Sauvignon, Cabernet Franc, and Merlot, with some Petit Verdot and Malbec thrown in for good measure. Chateauneuf-de-Pape, that magical wine from France's Rhone region, may have up to 18 different grapes in the blend.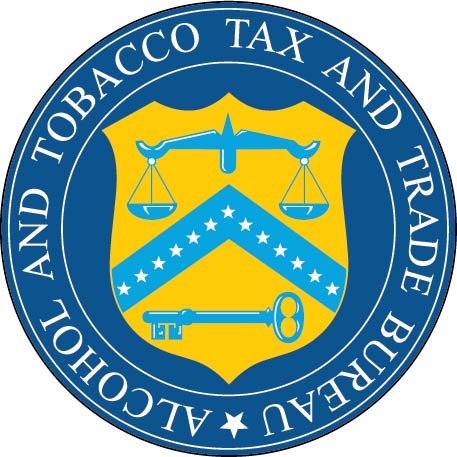 "We make there's none of that
pesky antifreeze in your wine..."
Why blend wine? There are some practical reasons – like trying to stretch production in a lean year or complying with regional winemaking guidelines. The terroir also plays a role. Not every harvest is the same. Varying amounts of sun and rain, seasonal differences in temperature, and other factors all affect the final flavor from a grape. Winemakers usually like to deliver a consistent product. A wine's particular profile is, after all, what draws in a consumer initially. A skilled winemaker will often make tweaks to a wine's final blend to try to create consistency from year to year.
Primarily, though, winemakers blend wines for flavor. Each grape has its own flavor profile. Some grapes yield wines that are fruity but watery on their own, while others are so inky and tannic that they are nigh undrinkable. Blending grapes in various ratios allow a skilled winemaker to produce something, as the cliché goes, more than the sum of its parts. A winemaker is typically trying to make the best of what's around, which is, in my mind, the true art of wine production.
Blending should not be seen as a mark of inferiority. The most expensive wines produced domestically and abroad around the world are blends, such as Sine Qua Non's "Queen of Spades" – a Syrah-dominant blend from Santa Barbara that will set you back about $5,000 a bottle. While I'm not willing to shell out that kind of scratch for a blend, I did recently have the opportunity to check out three blends at slightly lower price points.
The first was from New Zealand. The Trinity Hill 2014 "The Trinity" Red Wine has a slightly misleading name. This merlot-dominant (55%) blend is actually a mix of five grapes. Tempranillo, Cabernet Sauvignon, Syrah, and Malbec make up the remainder. Merlot on its own can be a little one-note, so the other additions add some complexity, tannin, and depth. I found this wine to be full of plums and spice, with a surprisingly earthy backbone – not something I see in many New Zealand wines. This wine's very straightforward, so it's an easy drinker on its own or would pair with any number of meaty or cheesy dishes. At around $15, it's a pretty solid buy.
To South Africa for the Mulderbosch 2013 "Faithful Hound" Red Wine. South Africa is best known for the Pinotage grape, but there's none to be found in this bottle. Instead, this is a straightforward Bordeaux blend – Cabernet Sauvignon and Franc, Merlot, Malbec, and Petit Verdot. Don't expect the somewhat lean flavors of a Bordeaux here. This is a fairly burly offering with lots of cherries and leather flavors and a big smoky backbone. I found this wine
to need some considerable air before the tannins die down. Once they do, however, you've got a nice option for alongside any type of grilled meat. It's around $25, which I thought was a tad pricey. (Also, the wine's label tells the story of the "faithful hound" who kept a three-year vigil at a house on Mulderbosch farm after being abandoned by his master. The dog died. Side of sadness with your steak?)
Finally, back to the States for the Leviathan 2012 California Red Wine. The winemaker, Andy Erickson, has worked with some of the best known cult wineries in Napa, including Screaming Eagle, Harlan, and Staglin. Through his connections, he sources small quantities of grapes from across various California regions (though largely Napa-centric) to blend into his signature juice. I gotta say, Erickson knows his stuff. This is a gorgeous wine. With a name like Leviathan (which is a nasty mythological sea creature), I expected a knock-you-on-your-ass California monster red. What I found was a bold, rich wine – but it's so balanced and silky that you don't realize you've got 14.5% ABV in your glass. A blend of the Cabernets, Merlot, and Syrah, the flavor is a polished mix of candied plums, berries, smoke, and spice. The finish is velvety and lasting, full of cacao and happiness. It's not cheap at $48, but I'd be hard pressed to find much out of Napa at this quality at that price. Try it with dark chocolate, close your eyes, and enjoy the ride.