Almost exactly a year ago, I received a couple of Zinfandels -- framed by some reminiscences of the
trip to Sonoma County
which led the Sweet Partner in Crime and I us down our path of oenological debauchery. The grape that started it all was Zinfandel. (Click up there to get the rest of the story.)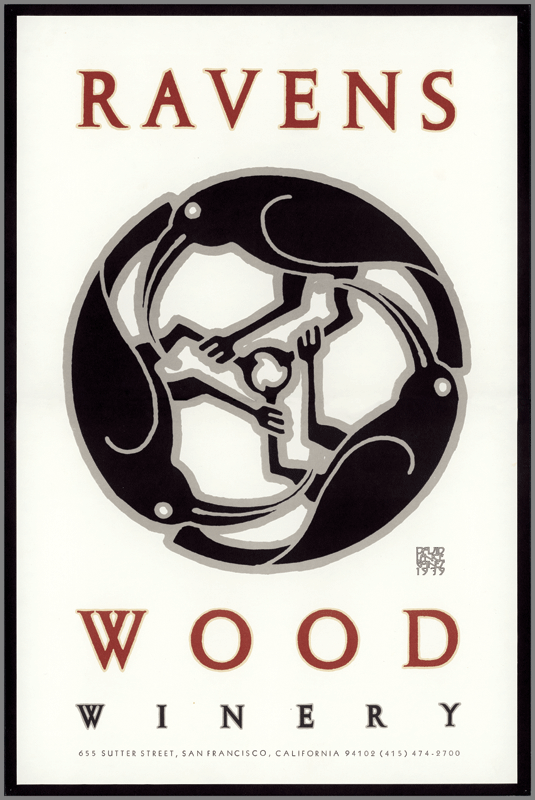 The wines in that particular review were from
Ravenswood
. Well, lo and behold, another pair of Ravenswood Zins landed on my doorstep for review as their new vintage rolls out. (Thanks, Lisa!) This package of goodness contained the following wines:
Ravenswood 2011 "Vintners Blend" Old Vine Zinfandel
($9)
Ravenswood 2011 "Napa Valley" Old Vine Zinfandel
($14)
To refresh your memory, the term "Old Vine" in relation to a Zinfandel is similar to calling a piece of beef "Angus." Just as "Angus Beef" roughly denotes "slightly higher quality," there's not a precise definition. Along those lines, there's no real guideline for what constitutes an actual "old" grapevine. The general rule of thumb is "older than 45 years." Since there's nothing cast in stone, the term can be applied somewhat loosely. Like I said last time, winemakers usually turn to Potter Stewart for direction. So, how do these wines compare to last year's entries?
The
Vintner's Blend
still is designed to be a crowd pleaser -- fairly big and juicy, approachable, and flexible. Thanks to the consistency of the California climate and the skill of the winemakers, this wine stays fairly consistent from year to year. There are still big cherry and blueberry scents and flavors, the tannins are relatively mild, and the finish lingers fruity and pleasant.
The
Napa Valley
, another one of the "County Series" wines from Ravenswood, has a little more character. (Ravenswood's other "County Series" Zinfandels are Lodi, Sonoma County, and Mendocino -- wonder what a side-by-side-by-side-by-side would be like?) Also like its cousin, it definitely needs some time in air before you can really get a handle on how the flavors actually are. After a good period of swirling and swishing, some vanilla and spice flavors start to emerge, followed by some cocoa and blackberry flavors. The finish is more tannic and grippier than the Vintner's blend.
The suggested pairing with Zinfandel is any kind of grilled meat or, for a twist, hearty red sauce pastas, and I'll put my big ol' red sauce up against just about anyone's. A big plate of penne tossed with Mike's Magic Quasi-Marinara seemed like a logical accompaniment for a side-by-side exploration. Both wines worked quite nicely alongside the sausage and mushrooms in the sauce. Again, just like last year, we split opinions. The Sweet Partner in Crime liked the Vintner's better -- and I was a bigger fan of the Napa. We had a similar split with our evening chocolate.
Bottom line -- Ravenswood makes a very solid, approachable Zinfandel. If you like the grape, you're probably going to like these wines. They're affordable and decent, and if you're doing some grilling out, your guests will be plenty happy with this.