Ladies and gentlemen, pardon the long winter hibernation. There's a lot happening on the home front here at Vine HQ, which I'll catch all y'all up on before too long.
In the meantime, however, the Wine Fairy dropped a bottle off at the door which, if you've been around here awhile, you'll probably recognize: Zonin "Cuvee 1821" Prosecco Brut.
This particular sparkler's shown up here from time to time over the years, and it's a consistently solid performer, especially at an ~$13 price point. On its own, it's is on the dry-but-fruity side. I found it had a gentle, blossomy nose of apples and pineapples. Green apple and lemon flavors on the palate are balanced with a touch of almond and a zippy acidity. The finish is fruity, with more of those pineapples lingering at the end.
Thankfully, spring is just around the corner – and Prosecco, while a year 'round beverage, has a warm season flavor to me. This winter, I've been grooving on cocktail making – and with the bulk of this bottle to work with, I decided to try mixing up a couple of springtime drinks with the stuff I have around, using the Zonin as a base.
First off, there's the good old
Aperol Spritz
, the warm weather champ which I've written about before:
3 oz. Prosecco
2 oz. Aperol
1 oz. club soda
The classic sunshine beverage. Pour the Aperol into a wine glass filled with ice, top with Prosecco and top with the club soda. Garnish with an orange wheel. The sweet/bitter flavors play off each other in a particularly refreshing way.
Moving on a bit, there's the breath of springtime that is the
French 77
.
2 oz. Prosecco
1 ½ oz. Gin
¾ oz. Elderflower liqueur (like St. Germain)
½ oz. lemon juice
Mix the gin, elderflower, and lemon juice in a shaker with ice. Shake vigorously and strain into a coupe glass. Add the prosecco and a lemon twist. Drop the twist into the drink and enjoy the lovely fragrances.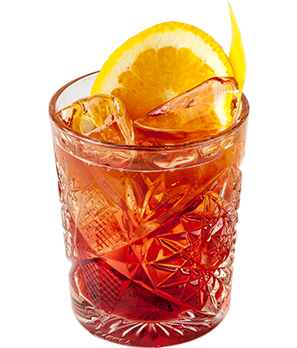 Sticking with gin here, if you're a fan of a Negroni, but you're hoping for something with a little more sparkle, try this take – the
Sbagliato
(which means "bungled" in Italian)
1 ½ oz. sweet vermouth
1 ½ oz. Campari
1 ½ oz. Prosecco
In a rocks glass filled with ice, add the vermouth and Campari and stir. Add the Prosecco and stir again. Sip and enjoy.

Finally, if you're a fan of aged rums, this riff on the Old Cuban is a crowdpleaser, especially on nights where the springtime temps can still drop:
1 tablespoon honey
1 tablespoon water
1 ½ oz. dark rum
¾ oz. lime juice
1 ½ oz. Prosecco
Angostura bitters and a mint leaf for garnish
Combine the honey and water in a small glass bowl and microwave for 15 seconds. Stir to combine. Let cool.
Add the honey syrup, rum, and lime juice to a shaker with ice. Shake for 15-20 seconds. Strain into a martini or coupe glass. Top with Prosecco, then a dash of bitters and the mint leaf.
Enjoy!